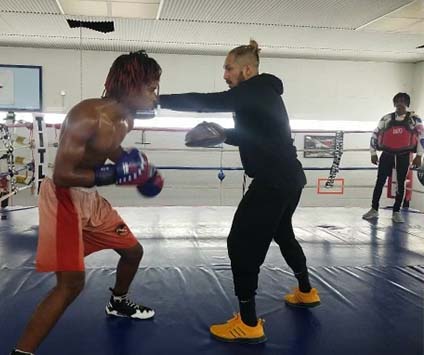 About Jadd

Started Fitness Training in 2016, helping people lose weight, build muscle, get stronger and become the best version of themselves. In 2017, I joined the Hammond Boxing Club and started learning the sport of boxing through Indiana Boxing Hall of Famer, Dennis Hardesty, Coach Rafael Ruiz, and World Champion Boxing Coach, Carlos Jones who's also trained and worked with many successful Amateur and Professional fighters including current IBF World Champion, Mary McGee.

Learning and training the sport of boxing changed my life. Boxing did not only improve my confidence, self-esteem, help me get in the best shape of my life, but it also taught me self-defense and discipline – something that we can all apply to our everyday life!

Whether your goal is to lose weight, build muscle, get stronger, tone up, or simply want to train like an athlete or professional fighter, I will be able to help you with all of that. I will also provide you with nutritional tips and advice to help you reach your fitness goals and live a better lifestyle.